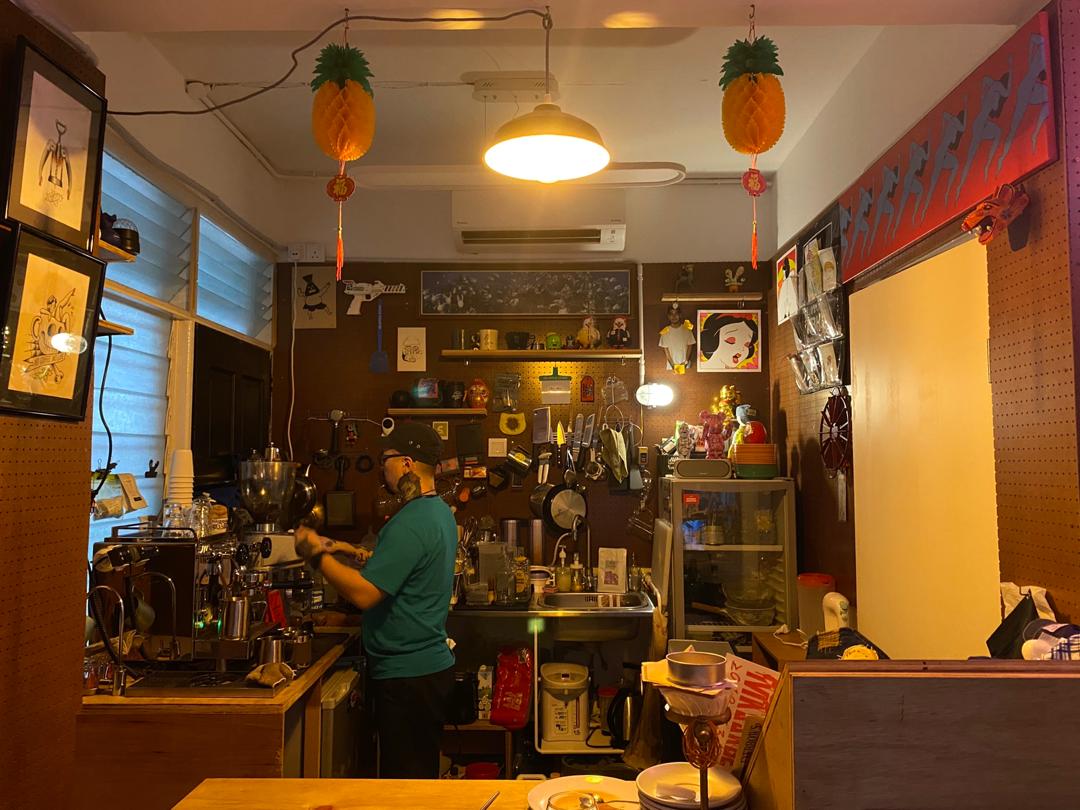 Once Upon a Piu Piu Piu
Piu Piu Piu
is an intimate owner-operated coffee stand named for a childlike way of making finger-gun sounds. You can seek it out at The Zhongshan Building, an arts hub hidden in a quiet enclave right at the heart of Kuala Lumpur.
Founded in 2017 by Unagi, Piu Piu Piu is a way of paying homage to the izakaya and speakeasy cultures of Japan, while contributing to a burgeoning independent cafe renaissance that values your coffee-drinking experience as much as the coffee itself. From Unagi's humble beginnings as a homebrewer up until now, he is still trying to recreate that calm, warm, and familiar feeling that so charmed him during his extensive travels in Japan.
The coffee stand caters to a small but loyal crowd of customers, who in turn support it through word-of-mouth recommendations to their friends. Here, each cup of coffee is personalized to the drinker's preference, and there are always new experiments brewing behind the scenes.
At Piu Piu Piu, everyone is welcome, newcomer or regular, coffee-drinker or not. Come and get your fix here some day — you might end up becoming a regular yourself!
Opening Hours:

 




12:00—6:00pm Tuesday—Sunday 
Location: 




80A, The Zhongshan Building No. 80 Jalan Rotan 


Off Jalan Kampung Attap 


50460 Kuala Lumpur, Malaysia